Living in Morganville
Morganville, a community located within Marlboro Township, is a fantastic place to live; the schools are highly rated, the families are welcoming, and the accessibility to transit, shopping and dining are more than one can ask for.
Click here to view the Morganville Homes for Sale!
Morganville History
What makes Marlboro special? Marlboro (07746), a 30 square mile township in Monmouth County, was settled by the Dutch in the late 1600's and attained its name from the marl (mixture of clay and shells) found in the area. During the World War II era, Marlboro was rural and composed mostly of dairy, potato, tomato and other farms alongside small villages; these included Morganville, Robertsville, Wickatunk, Bradevelt, Topanemus, and Pleasant Valley, with the center being Marlboro Village.
Morganville, a 5.429 square mile unincorporated community and census-designated place with its own post office, still exists as a section of Marlboro with its own zip code (07751), as does Wickatunk to a lesser extent; Robertsville, Topanemus, and Pleasant Valley are names of roads within the township.
Morganville, bordering Holmdel & Aberdeen, is located in the northernmost section of Marlboro and shares schools, tax rates and city administration with Marlboro Township. Morganville lies closer to the Aberdeen/Matawan train station and the Garden State Parkway while Marlboro lies closer to Route 18.
Morganville borders Aberdeen, Colts Neck, Freehold Township, Holmdel, Manalapan, and Matawan in Monmouth County and Old Bridge in Middlesex County.
Marlboro/Morganville is the perfect choice for families with children as the town's distinguished public school district and large population of college-educated adults provides an environment conducive to academic success. More importantly, the overall crime rate in Marlboro is one of the lowest in the country, making it one of the safest places to raise a family. 
Do you also feel that Morganville is special? Scroll down below to check out Morganville Homes for Sale!
Morganville Population
How many people live in Morganville? According to the 2010 United States Census, there were 38,872 people, 13,263 households, and 10,663 families residing in Marlboro Township and 5,040 people, 1,526 households, and 1,370 families residing in Morganville.
Do you want to live in Morganville? Scroll to the bottom to check out Morganville Homes for Sale!
Morganville Government
Marlboro/Morganville is governed within the Faulkner Act under the Mayor-Council system of municipal government. The Mayor and the five-member Marlboro Township Council (elected for 4-year staggering terms) are elected directly by the voters at large in partisan elections in November.
Is local government important to you? Scroll down below to check out Morganville Homes for Sale!
Morganville School District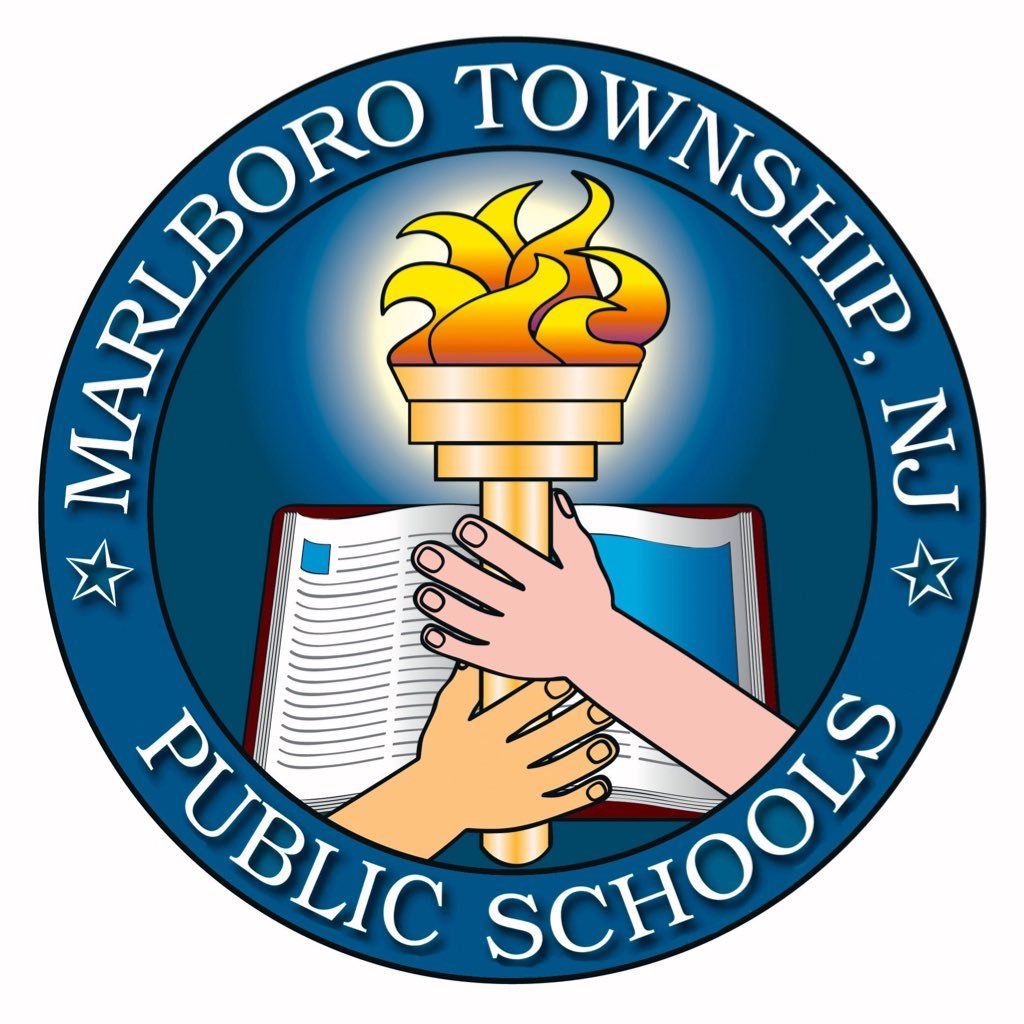 "We are Marlboro! That Means Something!"
How are the schools in Morganville? Marlboro Township Public School District's goal is to encourage lifelong learning for all students. The district provides a wide range of curricular offerings aligned with the New Jersey Student Learning Standards which enable students to develop intellectually, socially, physically, and emotionally.
Marlboro Township School District serves students in Pre-School through 8th Grade and is composed of one Early Learning Center for Pre-School through Kindergarten: David C. Abbott Early Learning Center, five Elementary Schools for Grades K-5: Asher Holmes Elementary School, Defino Central Elementary School, Frank J. Dugan Elementary School, Marlboro Elementary School and Robertsville Elementary School, and two Middle Schools for Grades 6-8: Marlboro Memorial Middle School (home of the Monarch Lions) and Marlboro Middle School (home of the Hawks).
Children residing in Morganville go to Robertsville Elementary School, Frank Defino Elementary School, and Ascher Holmes Elementary School.
Marlboro Township has a public high school for Grades 9-12: Marlboro High School (home of the Mustangs) and is part of the Freehold Regional High School District. There are parts of Marlboro where students will attend Colts Neck High School. 
Freehold Regional High School District offers rising 9th Graders the opportunity to apply to twelve prestigious magnet programs – Animal and Botanical Sciences (Freehold Twp), Business Administration (Marlboro), Computer Science (Freehold), Culinary Arts & Hospitality Management (Freehold), Fine and Performing Arts (Howell), Global Studies (Freehold Twp), Humanities (Howell), Law and Public Service (Colts Neck), Law Enforcement and Public Safety (Manalapan), Medical Sciences (Freehold), Navy Junior ROTC (Colts Neck), Science and Engineering (Manalapan). These programs allow students to pursue passions in specific, focused areas. 9th Graders who are accepted into one of these magnet programs become full-time students at the program's home school for all four years of their high school career. Many Marlboro students attend these various magnet programs available at other district high schools and students from other municipalities in the district (Colts Neck, Englishtown, Farmingdale, Freehold, Howell, and Manalapan) attend Marlboro High School's Business Learning Center.
Looking for a private school in Marlboro, NJ?
Looking for a private school in Morganville, NJ?
Morganville's top school district is an excellent reason to check out Morganville Homes for Sale!
Morganville Township & Parks
Are there any parks in Morganville & Marlboro? Marlboro Township maintains several parks and facilities for public use (some requiring permits for use). It is home to 12 parks throughout the town, 10 of which offer areas designed for the recreation of young children (known as tot lots). While you sit on a bench and read a book or converse with other parents, your toddler can climb, slide, and play with other children.
Marlboro Country Park – Gordons Corner Road – Municipal Swim Club.
Facilities: Eight lighted tennis courts, two handball walls, tot lot, basketball courts, and ball field.
Hawkins Road Park – Hawkins Road off Union Hill Road.
Facilities: Two tennis courts, basketball courts, tot lot, sitting area, and an open field.
Falson Park – Falson Lane.
Facilities: Tennis court and tot lot.
Wicker Place Park – off Texas Road
Facilities: Basketball court, tot lot, and sitting area.
Marlin Estates Park – East Francis Ave.
Facilities: Basketball court, two tennis courts, softball field, and tot lot.
Nolan Road Park – Corner of Lloyd and Nolan Roads.
Facilities: Basketball court, two tennis courts, softball field, and tot lot.
Municipal Complex – Wyncrest Road
Facilities: Athletic Fields, tot lot, shuffleboard courts, walking path, and shelter building.
Recreation Way Park – at Community Center
Facilities: Hockey rink, lighted basketball courts, and tot lot.
Union Hill Recreation Complex – Union Hill Road
Facilities: Two lighted softball fields, tot lot, and walking paths.
Vanderburg Sports Complex – Vanderburg Road
Facilities: Soccer Fields, Aquatic Center.
Woodcliff Park – Woodcliff Blvd
Facilities: Basketball court, picnic area, tot lots
For walkers and bicyclists, two segments of the Henry Hudson Trail have substantial stretches within the township.
There are two municipal swimming areas: the Marlboro Swim Club, which is a community pool with four pools, from toddler wading size to Olympic size, as well as a toddler playground and sandbox and the township's main park — the municipal complex — with two pools for summer camps.
Big Brook Park is located on Route 520 in Marlboro and transects the border of Colts Neck but is maintained and managed by the Monmouth County Park System. This 432-acre parcel of land is a popular destination for hikers, cyclists and wildlife enthusiasts. The park offers ideal access to the southern extension of the Henry Hudson Trail.  A number of projects are in the works to make the site more suitable for hosting activities and summer camps. The park was also home to the former YMCA Camp Arrowhead.
Tons of options for you in Morganville! The perfect reason to check out Morganville Homes for Sale below!
Morganville Tax Benefits
An award-winning program with benefits to both the merchants who open businesses in Marlboro and Morganville and to the residents who choose to participate in it. This program helps merchants in customer acquisition while it helps residents by providing property tax credits.
Would you love to get money back on your taxes? Look into Morganville Homes for Sale!
Getting Around Morganville
What are the major roads in Morganville? There are 3 major state roads that pass through Morganville & Marlboro: Route 9, Route 18 and Route 34 and the 2 major county roads that traverse the township is Route 520 and Route 79.
The Garden State Parkway is accessible in neighboring towns – Holmdel, Matawan, Middletown, Tinton Falls and Wall. I-95 is accessible in – Howell, Wall, and Monroe.
Although Morganville is 15 miles inland, many residents frequent trips to the Jersey Shore. Popular Jersey Shore towns; Belmar, Lavalette, Point Pleasant and Spring Lake, are just a short drive down Route 34.
Morganville is centrally located, so why not check out Morganville Homes for Sale!
Morganville Transportation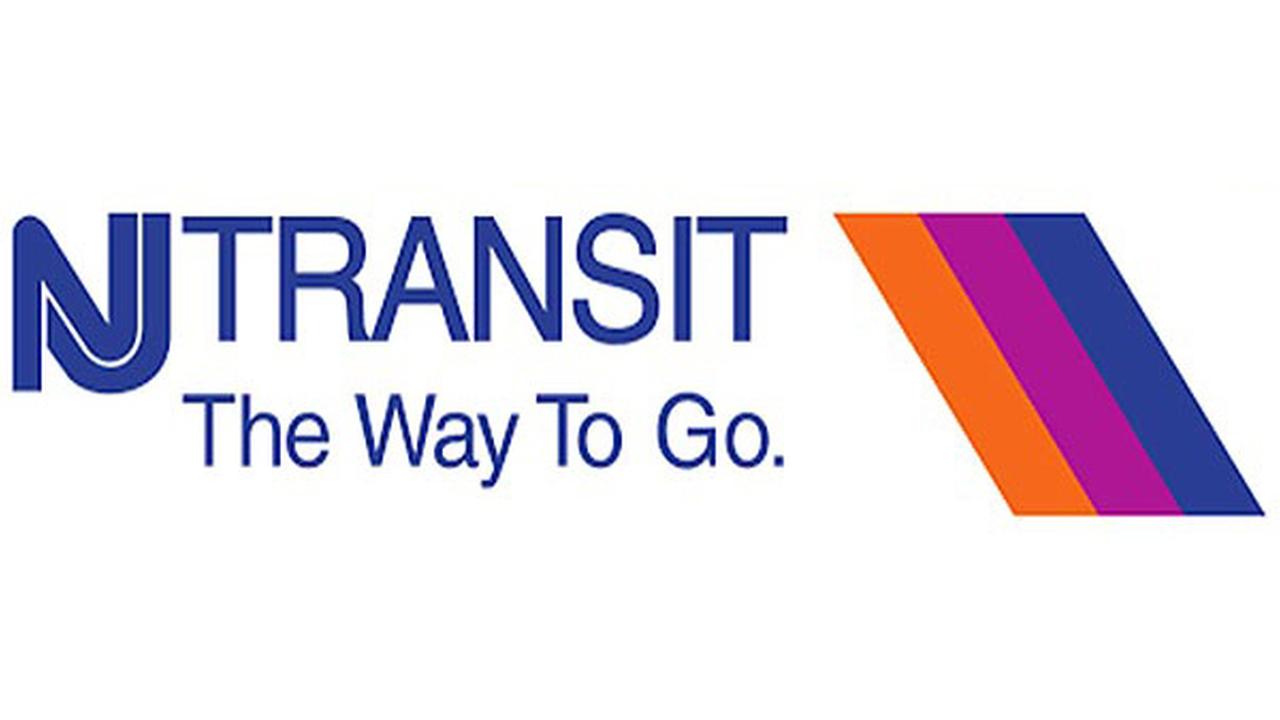 There are multiple public transportation options available, including bus, rail, ferry and air service –
How is the commute from Morganville to Manhattan?
NJ Transit provides bus service to and from the Port Authority Bus Terminal in Midtown Manhattan.
The Aberdeen/Matawan train station, a heavily used train station on the North Jersey Coast Line, providing service to NY Penn Station. Travel times from Aberdeen/Matawan to Penn Station range from 43 minutes to 1 hour and 14 minutes. NJ Transit Rail Tickets can be purchased at the Aberdeen/Matawan Station. There are commuter lots located at the Aberdeen/Matawan Station.
Prefer traveling by water? Check out Belford Ferry in Middletown or the SeaStreak service in Highlands. SeaStreak offers ferry service to NYC with stops in Wall Street and 35th Street in Manhattan.
How is the commute from Morganville to Staten Island? 
The commute from Morganville to Staten Island is approximately 22 miles (25-50 minutes depending on traffic)
Looking to live in a commuting town? Check out Morganville Homes for Sale!
Morganville Travel
What is the closest airport to Morganville? The closest major airport is Newark Liberty International Airport, which is 33.1 miles (about 42 minutes drive) from the center of Morganville.  Old Bridge Airport, a municipal airport in Englishtown, offers short-distance flights to surrounding areas.
Not enough reasons to check out Morganville Homes for Sale? Scroll down for more information on this popular town.
Why Should I Move to Morganville?
Things to do in Morganville
Sports 
Are there any youth sports in Morganville? Are there any adult sports in Morganville?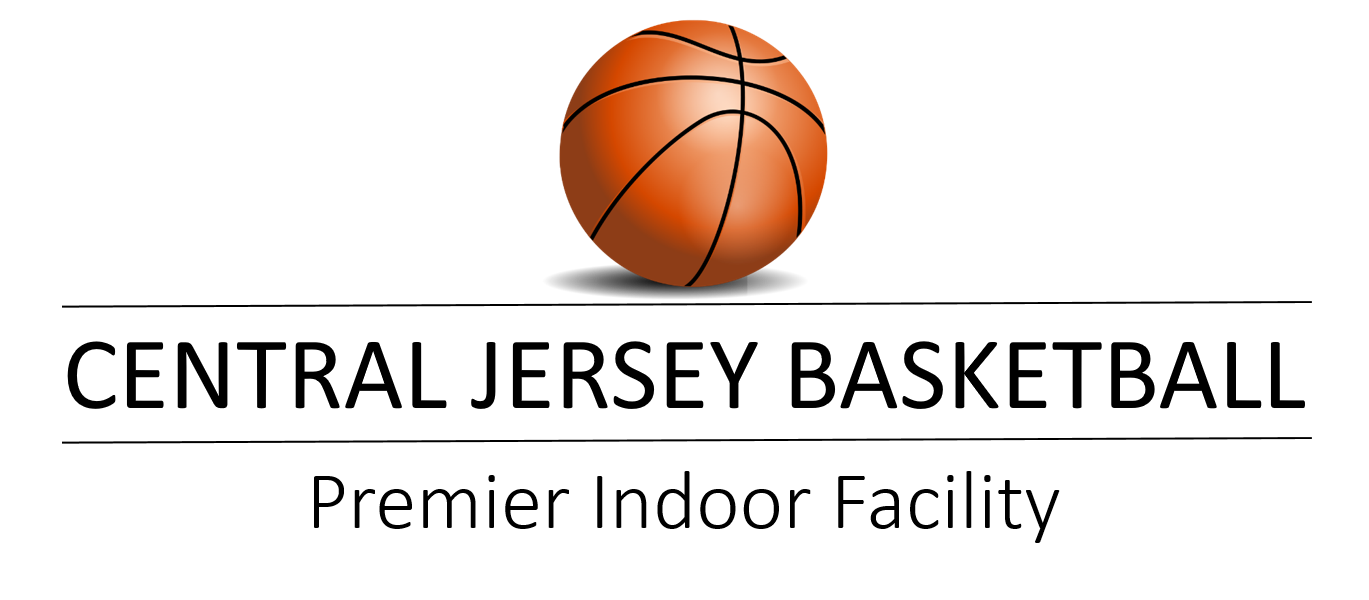 Central Jersey Basketball (CJB), located in Morganville, NJ, is a 9,000 square foot facility featuring one regulation size basketball court (84×50) and one training basketball court (40×50). CJB offers a family atmosphere for basketball players of all ages and levels.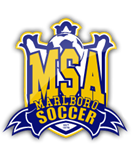 Marlboro Soccer Association has travel and recreation programs for boys and girls from Pre-K through High School.
Marlboro Youth Baseball and Softball Association, founded in 1963, is a Little League International non-profit organization that provides youth an opportunity to learn and play organized baseball and softball in a safe and organized environment.
Marlboro Mustangs Youth Football and Cheer, established in 1967,  has provided boys and girls of all ages an opportunity to learn the fundamentals of football, cheerleading, and dance.
Baymar Farms has been family owned and operated since 1970. Their farm offers a year-round riding academy, boarding, training, horse sales, riding programs, and rated and schooling horse shows.
Are sports a passion in your family? Morganville has plenty to offer, so be sure to check out Morganville Homes for Sale!
Parents
Fun things to do in Morganville with kids?
A visit to the library is not only fun, it's educational for your toddler. The Marlboro branch of the Monmouth County Library System is located on Library Court and Wyncrest Drive. It offers specific storytimes for babies ages 10 months to 24 months, as well as toddlers for ages 2 to 3-1/2 and preschool story time which is open to ages 3-1/2 to 5. The library also periodically offers special programs for children.
So many things to do for people of all ages in Morganville! Now is the time to check out Morganville Homes for Sale!
Farms
Are there any farms in Morganville?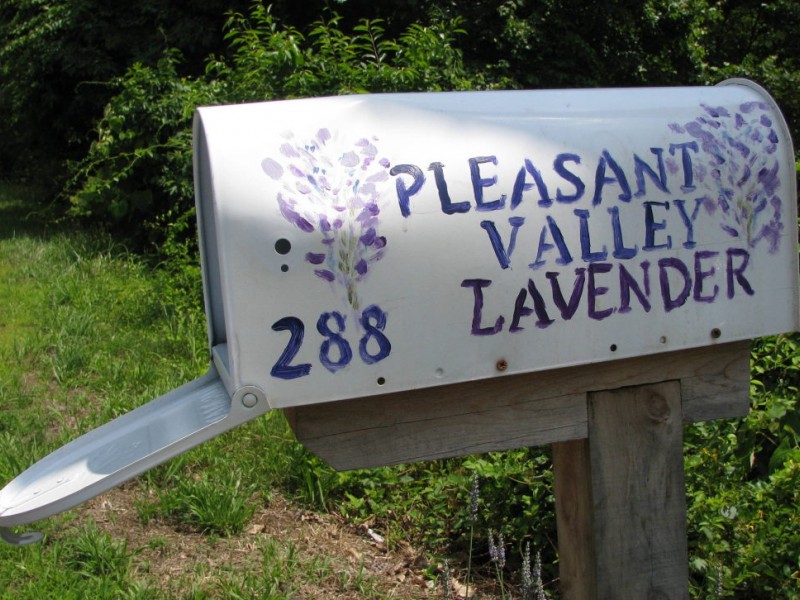 Pleasant Valley Lavender is located on nearly 10 rolling areas with a variety of French and English Lavender to enjoy. You can explore the fields of fragrant Lavender and cut your own aromatic bouquets. They also offer Lavender plants, dried Lavender, loose buds, handmade sachets, and an assortment of handcrafted soaps, candles, and delicious Lavender honey from their beehives.  
Dining
What are the top restaurants in Morganville?
Looking for wonderful restaurants in Marlboro & Morganville either for a quick bite or a nice night out, look no further –
Had something else in mind? Check out these local hot spots – Anthony's Coal Fire Pizza, Big Mike's Pizza, Buffalo Wild Wings, Crown Palace, Galata Turkish & Mediterranean Cuisine, IHOP, Jerry & Harvey's, La Cashina Ristorante, Masa Sushi, Masala Kitchen Express, Romeo's Pizza & Restaurant, Sichuan Cottage, TGIFriday's.
Are you a foodie? Or do you just love being in a town with great food options? Then check out Morganville Homes for Sale!
Shopping
Where is good shopping in Morganville?
Marlboro & Morganville has several powerful community shopping centers with diverse tenant mixes. The main commerce activity is located on Route 9, Route 79 & Route 520.
Commercial & Retail Developments
Cambridge Square (Route 9 North & Union Hill Rd): Dollar Tree, Dunkin Donuts, Home Depot, Jersey Mike's, ShopRite, TGIFriday's
Exclusive Plaza (Route 9 North & Union Hill Rd): Advanced Auto Parts, Dr. Cynthia Salter-Lewis, Happy Cleaners, Pediatric Dental, Planet Fitness, State Farm Insurance
Marlboro Commons (Route 9 South): Ethan Allen, Petco, PNC Bank, Ulta, Walgreens, Whole Foods
Marlboro Diamond Plaza (Route 9 South): Arisu Japanese Cuisine, Buffalo Wild Wing's, CKO Boxing, MyInstaDoc, Wine Academy
Marlboro Plaza (Route 9 North & 520): Anthony's Coal Fired Pizza, Bank of America, Chase Bank, Hobby Lobby, Jerry & Harvey's, Kohl's, Massage Envy, McDonald's, Moe's, Orange Theory Fitness, PetSmart, Staples, T.J. Maxx
American Plaza (Route 9 North): Aldi (coming soon), Chick-fil-a (coming soon), Costco, IHOP
If you are looking for a mall, check out Freehold Raceway Mall in Freehold (approximately 15 minutes from the center of Marlboro) or Monmouth Mall in Eatontown (approximately 25 minutes from the center of Marlboro).
Maybe outlet stores are more up your alley? Jersey Shore Premium Outlets in Tinton Falls (approximately 23 minutes from the center of Marlboro).
So many options to shop in and around Morganville! If this excites you, check out Morganville Homes for Sale below!
Activities
What is going on in Morganville?
Like what you are reading? Scroll down to check out the Morganville Homes for Sale!
Morganville Homes for Sale & Market Trends
Now is the Time to Make a Move to Morganville!
Today's Market Trends for Morganville Homes for Sale*
$720,880

0.01%

$213

0.02%

129

0.13%

April

March

114

99

0.15%

0.21%
*All data pertains to Morganville Homes for Sale (single-family homes)
Communities in Morganville & Marlboro
Neighborhoods
Town Center
Campus Dr/Hartman Rd
Gordons Corner Rd/Robertsville Rd
Durand R/Sandalwood Dr
New Construction
Captiva Lane
Oak Hill Estates
Condos
Bellmont at Marlboro
Millponds
Point de Jardin
The Orchards
Apartment Rentals
Camelot Apartments
Royal Pines at Marlboro
Adult/Retirement
The Chelsea Square in Marlboro – consisting of 225 condos for adults aged 55 and better; includes a clubhouse, walking and biking trails, and a full-time activities director.
Greenbriar North Senior Housing Development – consisting of over 750 homes
Marlboro Greens – consisting of 341 homes
Rosemont Estates – built by Regal Homes, offers 242 single-family homes in nine different models and range in size from approximately 2,400 to 2,800 square feet
Royal Pines at Marlboro
Sunrise Senior Community
Where is Morganville located?
Morganville is located in Monmouth County. Monmouth County is a county located in Central New Jersey, within the New York metropolitan area and located in the central part of the state. It is the northernmost county along the Jersey Shore.
Photo Courtesy of James Irwin
Love all Monmouth County & Morganville have to offer? Check out Morganville Homes for Sale below!